Jul 10, 23
Introducing the New 'End of Day' Report Feature – Simplify Your Practice Workflow
End of Day Report
Are you tired of spending valuable time generating end of day reports manually? We heard you! That's why we're thrilled to announce the launch of our most requested feature yet – the 'End of Day' report button on Billink!
Over the past three months, we've received numerous requests from practices like yours, seeking an easier way to run end of day reports. We understand the importance of this task, especially for practices using legacy card terminals. With our new feature, we've transformed the way you handle these reports, making it more efficient and user-friendly.
Generating your end of day report is now a breeze. With just a simple click on the 'End of Day' report button, you can instantly create a PDF within 1-2 seconds. Say goodbye to time-consuming manual processes! This report can be conveniently printed or viewed on your screen, providing you with flexibility in accessing and storing your transaction data.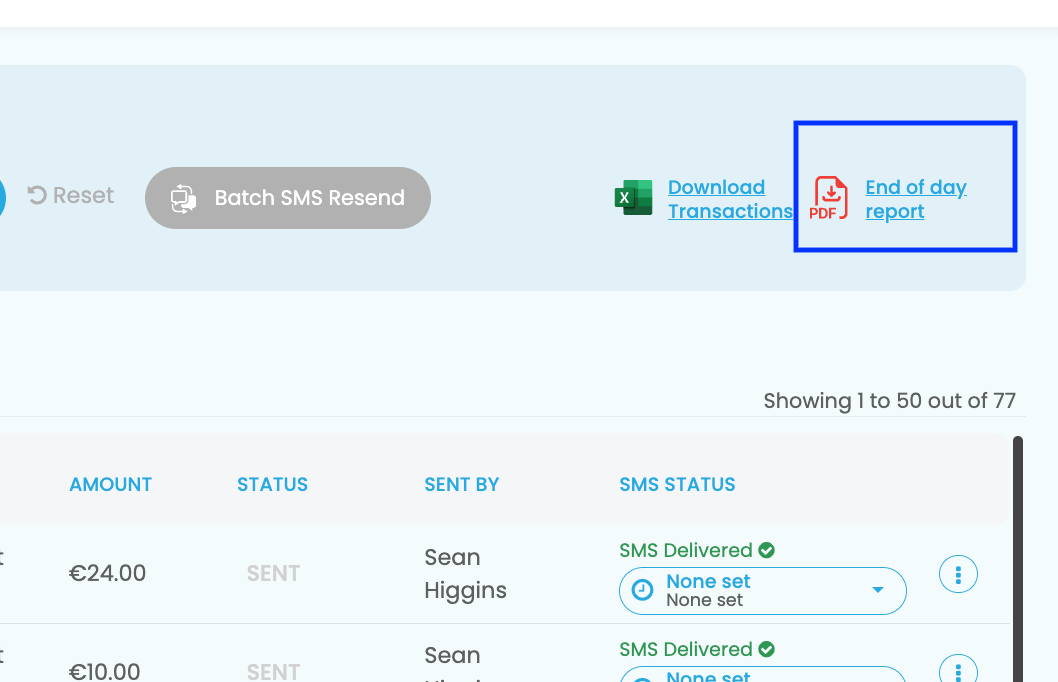 We value customization, and we know that every practice has unique needs. That's why our 'End of Day' report feature allows you to customize the display to show only the transaction type you prefer. Whether you want to focus solely on Terminal transactions or include all transaction types, the choice is yours. Additionally, we've included a summary of the totals for all transaction types at the top of the report, giving you a quick overview of your practice's financials.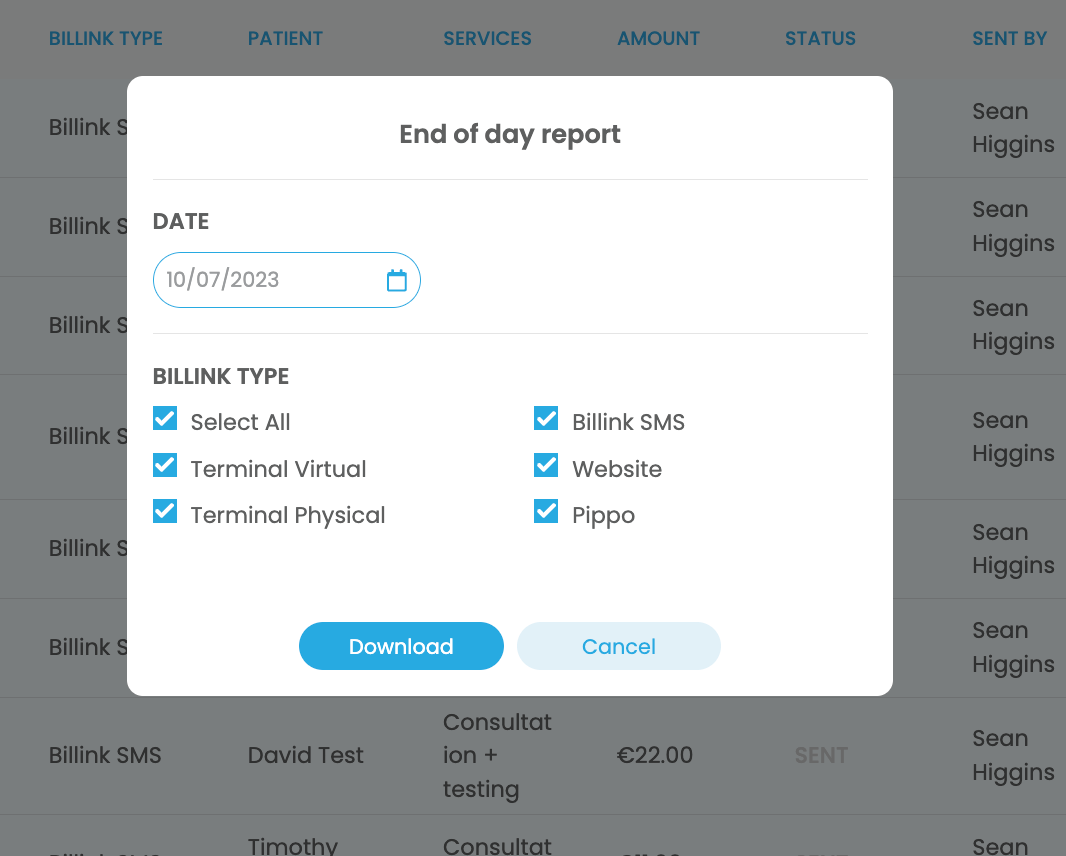 We're excited to introduce this game-changing feature to simplify your practice workflow and save you time. Join the growing number of practices who are enjoying the benefits of our new 'End of Day' report feature.
Log in to your Billink account today and experience the improved way of running your end of day reports. Your practice deserves the best!
If you're interested in finding out more or if you have any questions about Billink Terminal please send us an email at contact@billinksupport.com
< Back